Color scheme on this page courtesy of macevamel [Japanese Garden] @ kuler.adobe.com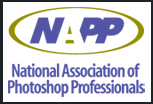 I collect, work and sell fruit- and nutwoods from the western slope of the Colorado Rockies, the Rio Grande Valley in New Mexico and the San Joaquin Valley in California. This wood has been air-dried and stably seasoned in an arid climate. Mlost of my stock has been depleted over the years I've had this website up, so currently I'm out of almond, peach and red pear. I do have plenty of pistachio and a little cherry, apple, plum and apricot left. I can mill up to 2"x2x6" woodturning blanks of any of these woods. Click on the images to see larger and more information and photos for each fruitwood variety. I have not wetted nor coated the material as many do to bring out more vivid color or detail. Fruitwoods are suitable for general culinary use, inlay, picture-frames, model shipbuilding, dollhouse furniture, birdhouses, woodwind (flute) and string instrument components, turning, carving, turkey callers and strikers, gun & knife-grips, tool handles and rifle blanks. If you are a grower, I'd be interested in buying especially Almond, Peach, Apple, Pistachio and Quince.
ALMOND (Prunus dulcis)
Known as the "tree of life" as it is one of the first to bloom in the spring, Almond heartwood has a beautiful figure, but is an unforgiving and brittle wood. The difficulty in drying even quartersawn almond, its unexpected knots and other flaws render this wood a difficult challenge for wood turners, it's better suited to flatboarders like myself for making paneling, tool handles. boxes and picture frames. Zoroastrian wands were once made from this wood and Moses had a walking staff made of Almond wood. For more pictures and information click here.
APPLE (Malus domestica)
I have stable Apple wood up to 2" in thickness that has been pond-dried in western Colorado, and some air-dried stock from New Mexico. Most of my Apple wood customers make callers and strikers for turkey hunting. Apple wood also makes handsome handles, crates, picture frames and turns nicely. I am looking to resupply my stock, so please contact me by clicking here if you have felled Apple trees in good condition. For more pictures and information click here.

APRICOT (Prunus armeniaca)
Western Colorado and New Mexico Apricot wood, stable well-dried. My customers buy this wood for its acoustic or pore size quality as it's useful for making woodwind and string instuments, turkey callers and lapidary tools. For more pictures and information click here.

AVOCADO (Persea americana)
Avocado wood is variably knotty, light, soft, slightly oily and is easily worked and turned. My experience with this wood is dependent on whether it's coming from California, Hawaii or South Africa. Currently I have a limited supply of Avocado wood limited to handles. knife and pistol grips. If you are a grower, please contact me by clicking here. To see more pictures of Avocado wood, click here.
CHERRY (Prunus serotina)
My Cherry comes in two varieities, Black Forest, a light colored wood which I can mill in large sizes. This stock is very stable, dense and hard, relatively flawless. The Black Cherry variety is darker, rustic, and contains more figure, color variation, knots and flaws. For more pictures and information click here.
PEACH (Prunus persica)
Peach, like its close stone fruit relatives Apricot and Cherry, is hard and dense and has a similar figure. Like Apricot, it smells just like the fruit when sanded or sawn. More pictures here.

PEAR (Pyrus communis)
This is my personal favorite. It's light and subtle in color, has a handsome figure that never fails to surprise. It's less dense than most other fruitwood and works, carves and turns easily and beautifully. I currently stock Asian White Pear (shown here) and Red Pear wood. Click here to see more pictures.
PISTACHIO (Pistacia vera L.)
Pistachio heartwood has a unique signature, with dramatic swirls of purple and green, you never know what kind of figure you'll find inside of it. Pistachio is used in Europe for corkscrew and kitchen-tool handles. Turkey hunters prefer this type of wood for strikers and callers it also turns exceptionally well. I have just come into a brand new supply of this amazing wood. Click here to see more pictures.
PLUM (Prunus prunus)
Plum has a beautiful figure with streaks of crimson, red and purple and is often loaded with burl. More pictures here.
QUINCE (Cydonia oblongata)
Quince is the brightest of all of the fruitwood I mill, with little or no figure. This is real Quince and not Ambronia burl which is often marketed as quince wood. Like Mesquite, it's hard, is extremely stable and works to a glass finish. With a darker wood such as Apple, Walnut or Apricot, Quince makes an ideal contrast for striking laminates or inlay. Quince, like Pistachio and Grapevine is often used in Europe for kitchen tool handles. This Quince comes from a tree that was over 50 years old when it was cut. Currently I have Quince in sizes suitable only for pistol or knife grips, please let me know of any available supply of the raw wood. More pictures here.